IT DOESN'T HAVE TO BE THIS WAY
You CAN stop the power struggles now.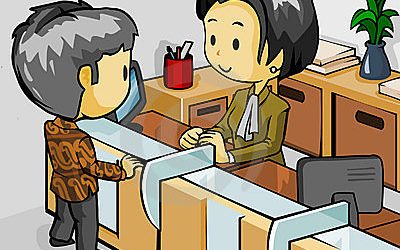 Want to learn how to change your child's behavior very quickly…by changing yourself first?
read more
WANT TO CHANGE YOUR FAMILY THIS WEEK?
You have a strong-willed child who is very bright, but not academically motivated. He'd rather argue and lose everything he owns than simply do what you ask. He doesn't care about consequences so there are power struggles over everything. You are tired of yelling.
TAKE THIS QUIZ. Does your child:
(1) Push your buttons and argue like an attorney?
(2) Create power struggles over EVERYTHING?!
(3) Melt down over little changes, disappointments, and transitions?
(4) Control others, act bossy, and enforce "fairness?"
(5) Struggle with being disorganized, forgetful, and impulsive?
(6) Relate well to adults, younger children and animals, but struggle with peers?
(7) Appear unmotivated and underperform academically?
Watch this short video. Does this describe your home?
HOW DO WE KNOW THIS?
Celebrate Calm Founder Kirk Martin Kirk has given over 600,000 parents and teachers in 19 countries very specific, practical strategies to stop the yelling, defiance, and power struggles. He understands you and your child like no one else because for over a decade, his family invited 1,500 strong-willed kids into their home.

That's why over one thousand school districts, churches, foster care agencies, and corporations have flown Kirk across the globe. Parents and teachers leave live events raving about his insight.

Want Kirk in your town? Simply email Casey@CelebrateCalm.com with your city/state and we'll send you a one-page proposal.
Strong-willed children don't care about your consequences, yelling, or threats. What they need most is a parent who is CONFIDENT. A parent who knows exactly what to say and do in the toughest situations. So sign up for our FREE newsletter and join our Facebook community.
GET OUR FREE NEWSLETTER & E-BOOK NOW.
10 Secret Phrases to Calm Any Situation
Wish you had the exact words to use when your kids push your buttons, get upset, throw a tantrum, or melt down in public? Now you do! Simply click below and we will send you our FREE NEWSLETTER and this FREE E-Book ASAP. Both are filled with practical strategies that really work in everyday life.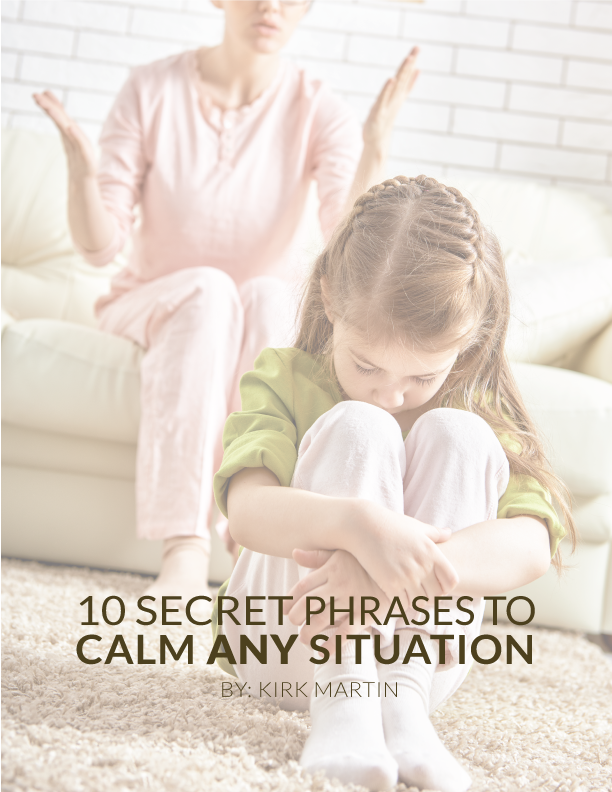 If what Kirk says makes sense to you, then take advantage of our SPECIAL SALE and get the same products that have changed the lives of 600,000 families. It's like getting an injection of confidence so you know exactly what to say and what to do to finally stop the yelling and power struggles…and get your kids to listen the first time!
Want personalized help? Call Casey at 888-506-1871 or email Casey@CelebrateCalm.com with any questions. We are a family just like yours so you're not talking to an "operator." You will be interacting with someone who will listen and understand your struggles. You can go here to Read Our Story.
Get The Bag

FREE

. And Change Your Home for Generations.

Want to finally stop the yelling and lecturing? Get control of yourself with our 30 Days to Calm Program. And we'll show you how to calm your kids.
You react when your kids push your buttons and just can't seem to stop, even though you know you have to. You get on your kids constantly, lecturing and eventually yelling.  It merely creates more power struggles and strains your relationships. Or maybe you do too much for everyone else, never feel like it's good enough, and need everything to be just so.
Only YOU have the power to create a new family tree and break these patterns so your kids don't grow up and struggle with the same issues. You invest in yourself to finally be calm and stop the yelling, lecturing, and power struggles. We give you THE BAG FREE. This is same bag of CDs that has changed over a hundred thousand families. FREE this week. Click here to learn more about The Bag.
You will learn how to control yourself…instead of controlling everyone else. Finally. Includes a downloadable Workbook and 30 action steps (one per day) to break these negative patterns one at a time.
You've struggled with this for years. It took me 22 therapy sessions and $3,350 to learn these steps. We've consolidated this and made it simple, practical, and easy to apply.  The regular price of this program is going to be $300. But during this SPECIAL SALE, you get a step-by-step guide to calm for the price of one trip to the therapist: only $150. PLUS you get an additional 9 hours of practical strategies and GET THE BAG FREE ($150 value).

Bonus: Features a 45-page Q&A with answers to your toughest questions and strategies to overcome your toughest triggers.
SUCCESS STORIES
"Your program gives me the exact words to handle any situation instead of feeling resentful and helpless."
"When I opened that bag, I felt like I wasn't alone. Like someone understood me. Listening to your CDs validates me and makes me feel like a good Mom. That's priceless."
"We spent thousands of dollars on testing and therapy, but your program is changing our family. Thank you!"
SUCCESS STORIES
"This was the best PTA event of the year! My friends and I have been talking about it non-stop for the past three days."
"Kirk, our teachers loved you. No one has ever given them so many practical interventions that actually work in today's classrooms. Plus you made them laugh. Best money we have ever spent on training."
SUCCESS STORIES
"When I use the words you give me, it changes situations immediately. I have not yelled or lectured for three weeks now. My kids said they like the new Mom better!"
"It would take years of counseling to get all of the ideas, insights, and step-by-step instructions you give us in your program. We have a new family because of this Bag of CDs."