WORLD-CHANGERS WEEKEND
Build Motivation, Confidence & Discipline.
Cooking Camp. Animal Camp. Life Skills Camp.
Fix-It Camp. Legos Camp. Travel Camp. Help People Camp.
Diesel Mechanic Camp. Architect Camp. Engineering Camp.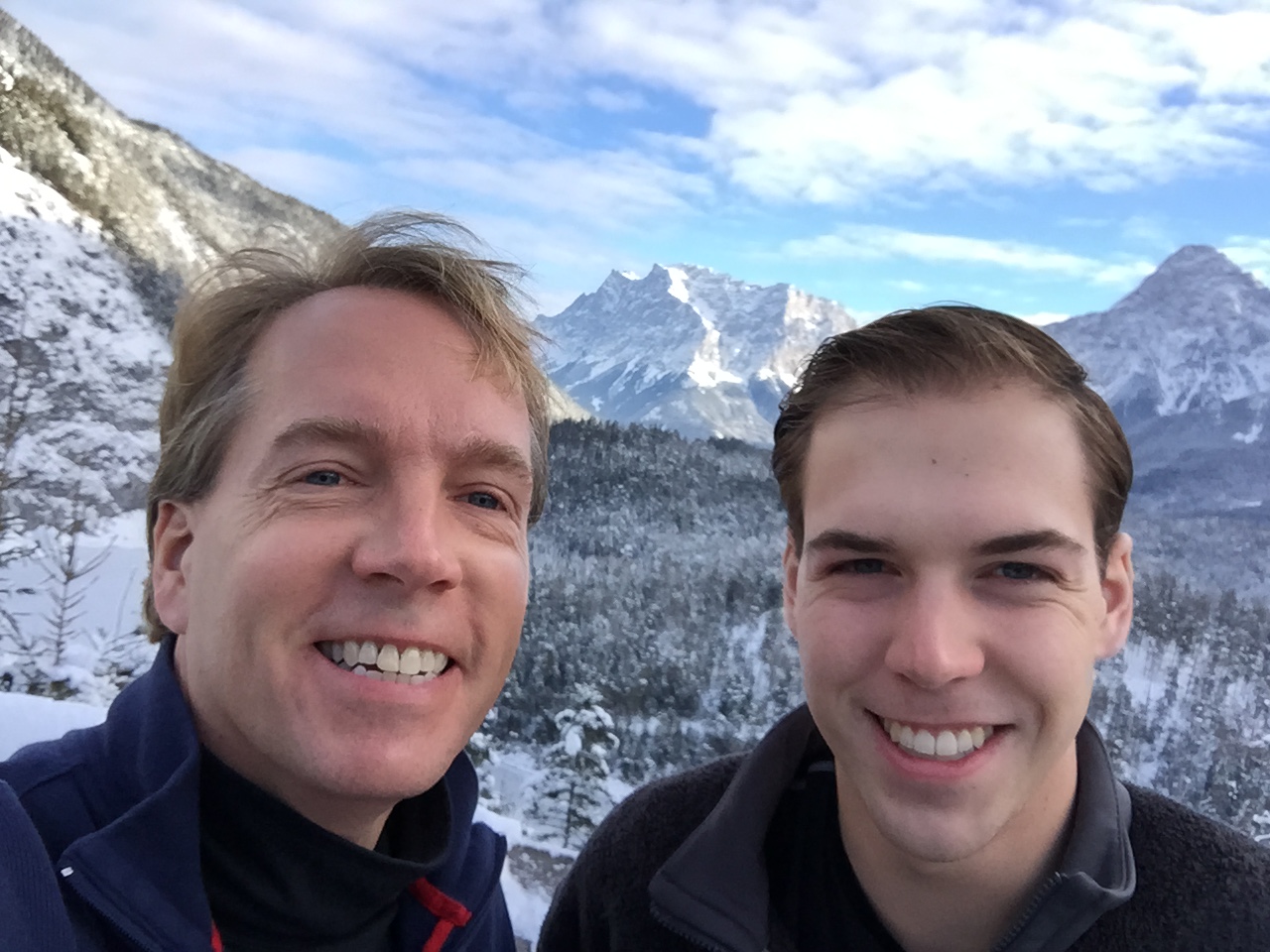 It doesn't matter what you call this Camp. It's designed to do one thing: use your child's unique skills and passions to build confidence, motivation, and purpose. What are YOUR child's unique interests and passions? We will build on those and show him or her how to be wildly successful! You have a child who is bright, but not motivated. Your child probably won't pursue the traditional path so he falls through the cracks. Trying to fit him into the box or be like other kids causes him to shut down, become angry or apathetic, and lose his confidence. YOU MUST LISTEN TO THIS PODCAST FIRST:  "7 Ways to Motivate Kids." It will explain the process we use with specific examples. Click here for the podcast.
WHY ARE WE PROVIDING THIS CAMP?
Until now, everyone has spent all their time trying to fix your child's weaknesses. It only makes your child shut down, become unmotivated or angry, and lose confidence. Especially when they get compared to peers and siblings.
Instead, we are going to accentuate your child's strengths and show them how to use their natural gifts, talents, and passions to help others through volunteer projects, internships, or running their own business.
WHAT ARE OUR GOALS?
CONFIDENCE |   MOTIVATION   | PURPOSE |   HAPPINESS  |   JOY

Imagine your kids in a supportive environment where they feel accepted, valued, important, smart, and capable. We will get your kids actually helping us and feeling important. We've already placed an order from a Camper to buy her home-made salsa! We've got a Camper who's going to speak a foreign language with my son and plan ways to monetize their love for travel.
As kids get older, they need a mentor. My son, Casey, has a way of connecting with kids because he's only 24 and has walked in their shoes. Kids look up to him (and not just because he's 6'2″!) and listen to him. And to be honest, I've heard the advice he gives kids and it's spot-on fantastic.
Before working with 1,500 of these kids like yours, I spent fifteen years learning brand marketing from the best corporations so I can teach your kids brand positioning, marketing strategy, customer insight, product development, pricing, and business lessons you only learn from real world experience. Plus my greatest gift is seeing gifts inside kids and sparking that internal motivation and confidence.
Casey will be teaching your kids practical life skills that they just don't learn in school. He is going to instill in your kids the qualities of successful people:
Fortitude, resilience, persistence, delayed gratification, self-discipline, initiative, plain old hustle and hard work. Successful people learn from failures, take calculated risks, make no excuses, and are generous with others. I want your kids to become financially savvy. But even more so, I want them to be savvy with decision-making and relationships so they don't succumb to peer pressure.
Your kids have big hearts so we want to teach them how to use that great quality, whether it's serving others through a business or a charity/service project. And yes, some want to be millionaires and that's awesome–because our goal is to donate a million dollars to charity! How cool is that!
Casey will also teach your kids one critical skill that will be worth the entire cost of the Camp: How to create specific, written goals. People with specific, written goals are intentional and accomplish more than others. Your kids will learn how to do this.
This isn't about teaching your kids to make money. It's about developing the character traits and confidence that come from building your own business or pursuing your passion. Plus your kids have big hearts so we'll have use that as motivation.
Your kids don't have to be budding entrepreneurs. Starting a business or service project is just a tool to get your kids using their particular gifts and passions.
WHAT IS DIFFERENT ABOUT THIS CAMP?
Your kids don't learn well in classrooms from books so we're going to learn outside while walking trails. Exercising and eating healthy is an important trait of successful people.
We will visit local businesses and charities to experience firsthand what makes their owners tick and their businesses thrive. I want your kids to feel the passion and hard work it takes to be successful in life, and the satisfaction of giving to others.
Parents, I am going to teach you how to raise these kids differently. Because you are going to have to make some tough choices in what you value. Listen to the podcast noted above–this isn't easy. It will make you uncomfortable.
Your kids will meet other like-minded kids they have something in common with–they'll be inspired and motivated. And once they have a reason to be motivated and begin building something positive, guess what happens?
Their attitudes improve. Sibling fights fade away. Your kids kids have a reason to care about school and do well. No lectures or consequences will motivate your kids to care about school. You must spark internal motivation first.
* Many of your kids will feel anxious about coming to Camp. It's new and different. And that always causes anxiety, even in me and I'm 51! Some of your kids are like me, an introvert. So this can be daunting. We know that and will put your kids at ease. My son has a way of connecting with kids that makes them feel comfortable.
AN INVITATION FROM MY SON
This is the note that your kids will receive from my son. It's also a good way to explain to them what this Camp is about.
My Dad and I are looking forward to meeting you in a few weeks for our World-Changers Weekend. We need your help because there are problems that need to be solved and you can make a difference. There are millions of kids without clean drinking water. Dogs, cats, and toads need to be rescued. The list is endless. We specifically asked your parents to send you to our World-Changers Weekend because you have unique skills and qualities that most other kids and adults don't have.
You are good thinkers who aren't afraid to think about things differently than others. Each of you has unique talents that we need–some are creative, some of you can fix just about anything electronically or mechanically. Some can build things without directions, others can dance or sing or play an instrument. When you want something, you are persistent and don't give up. We need all of these qualities.
We are going to be brainstorming ways to make a difference by helping other people. We will come up with business ideas to make money so we can donate to charities. We will personally help people and show you how to use YOUR unique talents to do what you love in life.
My Dad and I both get a little anxious before going to do new things. So if you're anxious about the weekend, that means you're normal! Don't worry–we're not doing school work or anything dangerous! But I do want you to bring a note pad and pen with you. We're also just going to have fun together. So let me know these two things:
(1) What kind of food do you like the most? Because we're going to be eating lunch together both days and I've got some ideas for some fun places to eat.
(2) Do you have a favorite charity you'd like us to raise money for? Are there people (like senior citizens, kids with cancer) or animals that you feel deeply about? Tell me.
I know it's hard to try new experiences, so I'm happy you are going to be joining us. We need your brain and heart to make a difference! If you have any questions, email me personally at Casey@CelebrateCalm.com. See you soon!
~ Casey
WHAT AGE WILL THE KIDS BE?
It depends on the maturity of the child. While this will skew toward kids from 10-17, I know 8-year-olds who are mature and purposeful enough to benefit. If you email Kirk@CelebrateCalm.com with answers to these questions, I will give you an honest assessment of whether this is a good fit or not:
– What are your child's natural gifts, talents, and passions?
– What does he or she enjoy doing? What brings him/her contentment? What does he/she get excited about?
– Has your child created businesses or expressed ideas about having a business before?
– What could you see your child doing as an adult?
– Why do you think this would appeal to your child?
WHAT DOES BOOTCAMP INCLUDE?
(1) BEFORE. We want to understand your kids inside and out. Upon registering, we will begin the process ASAP. We will email you a discovery document so that we can understand your child's gifts, talents, struggles, and goals in-depth. We will also learn your goals and then customize a camp experience specifically for your child. So when your child walks into BootCamp, we will know him already. BootCamp begins the day you register. We'll begin prepping your child for Camp and communicating so we can get a head start.
Most of the kids will come to Camp with a specific mission to help relieve anxiety and show off their gifts. One Camper is going to bring home-made salsa that I have already placed an order for!
(2) DURING. We will spend 10 hours personally mentoring your child:
Saturday 10:00am – 4:00pm
We want the kids to have Saturday evening to relax and process everything. We'll have a fun mission for them to complete on Saturday evening at their leisure, then return fresh on Sunday to apply lessons.
Sunday 10:00am – 2:00pm
*I will provide lunch for your kids while we are together both days, taking into account the fact that most of our kids are picky eaters! But your kids are welcome to bring snacks along.
(3) AFTER. Kirk will provide a detailed, written Action Plan at the end of BootCamp so that both kids and parents have a plan to continue the growth. Plus we will maintain contact with you and your kids for the rest of the year to help develop your kids' ideas and answer questions.
BOOTCAMP LOCATIONS & DATES:
NORTHERN VIRGINIA/D.C.        January 27-28, 2018     SOLD OUT
Hilton Garden Inn, 4271 Campbell Ave, Arlington, VA 22206. We will have access to a grocery store, public library, hiking trails, free parking, and local businesses within walking distance. Specific instructions and a detailed timeline will be provided upon registration.
DALLAS AREA    March 24-25, 2018      SOLD OUT
Hampton Inn & Suites, 6070 Sports Village Road, Frisco, TX 75033. We will have access to a park, opportunities to give (donation for children's home, recycling center), and close proximity to restaurants. Specific instructions and a detailed timeline will be provided upon registration.
FEES:
We filled very quickly, but will honor the Early Bird Registration fee of $1,250 in each location (regularly $2,250).
Click below to reserve your child's space with a $250 non-refundable registration fee via credit card or PayPal. Simply write the location desired in the Comments Section. The remaining balance can be paid by checks in installments if you wish.
Have questions? Contact us. We will be thrilled to help you.
888-506-1871
Casey@CelebrateCalm.com