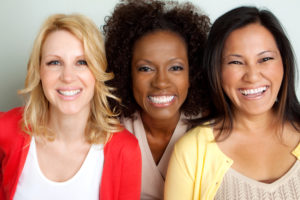 Why are these women so happy and relaxed?

Because they just hosted a stress-free Celebrate Calm Live Event that was easy to promote and the most well-attended PTA event of the year.
Why have over a thousand schools, churches, foster care agencies and corporations flown Kirk across the globe?
Because parents and teachers will leave RAVING about the event. Because they walk away with 25+ concrete, practical strategies that work immediately. Because they feel understood, like Kirk has a camera in their home. Because they laugh out loud while Kirk shares unique insight that is ultimately life-changing.


"I haven't seen our teachers and parents this engaged in 13 years."
– Orange Hunt Elementary School, Springfield, VA
Want to change families' lives? We have done this over a thousand times so we make it stress-free for our hosts. And it will be the most popular PTA or church event of the year. Simply contact us with the name of your organization and city–we will send a one-page, customized proposal to you. (If your church would like to join over 1,700 churches who have hosted our 4-week DVD/Group Discussion program, click here to learn about Calm Parenting University.)
We are the only organization on the planet that can train your parents, teachers, and students on the same day. The result? Less frustration, better communication, confident kids.
CONTACT US NOW FOR A PROPOSAL: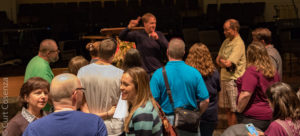 EMAIL: Casey@CelebrateCalm.com
PHONE: 888-506-1871
(1) PARENT WORKSHOP: 10 WAYS TO STOP DEFIANCE, DISRESPECT & YELLING
Over 600,000 parents have called Kirk Martin's live events "practical, life-changing and laugh-out-loud funny." Watch the video clip to see why.
Kirk will provide concrete, practical strategies to:
* Get your kids to listen the first time.
* Stop defiance, meltdowns, tantrums and arguing.
* Improve focus, attention, executive function, and organization.
* Get kids off video games/screens without a fight. 
* Create stress-free mornings, homework time and bedtime.


(2) BRAIN BOOSTERS TEACHER TRAINING (Professional In-Service)

Forget those boring in-service lectures about theory that don't work in today's classrooms. Your teachers roll their eyes and grumble afterward. No more. Your teachers will laugh as they learn.
Teachers LOVE our training because after 60, 90 or 120 minutes, they walk away with at least 15 practical strategies they can use the next morning to:
*   Improve attention and retention.
*   Create behavior plans that improve behavior and impulse control.
*   Calm angry, frustrated or anxious children.
*   Turn distracting, impulsive students into classroom leaders.
*   Get students to be responsible for themselves.
"Kirk, our teachers connected with and respected you instantly. They could tell you have spent a lot of time in real classrooms. Your sense of humor was refreshing. They've been talking about the training all week."
~ Catholic Diocese of Carmel, Indiana
(3) CASEY'S STUDENT ASSEMBLY — "CONTROL YOURSELF"

Students listen when a young man challenges them to control their own emotions and impulses, and take responsibility for their lives. Casey has given over 100,000 students specific action steps to deal proactively with stress, peer pressure, anxiety, siblings and more. He gets kids up on stage and involved in his presentation, mixing humor with hard-hitting advice through stories that kids can relate to.
We can customize an event featuring one or all three of these training sessions so that everyone is on the same page. Watch the videos. And then contact us with the name of your school/church and city. We have done this over a thousand times and know how to make the process stress-free.
CONTACT US NOW FOR A PROPOSAL:
PHONE: 888-506-1871