WANT A HAPPY, MOTIVATED KID YOU ENJOY AGAIN?
GET ALL 12 CD PROGRAMS FREE.
GET NO B.S. INSTRUCTION MANUAL FREE.
GET 20% OFF.
ONLY 2 BOOTCAMPS REMAIN IN 2019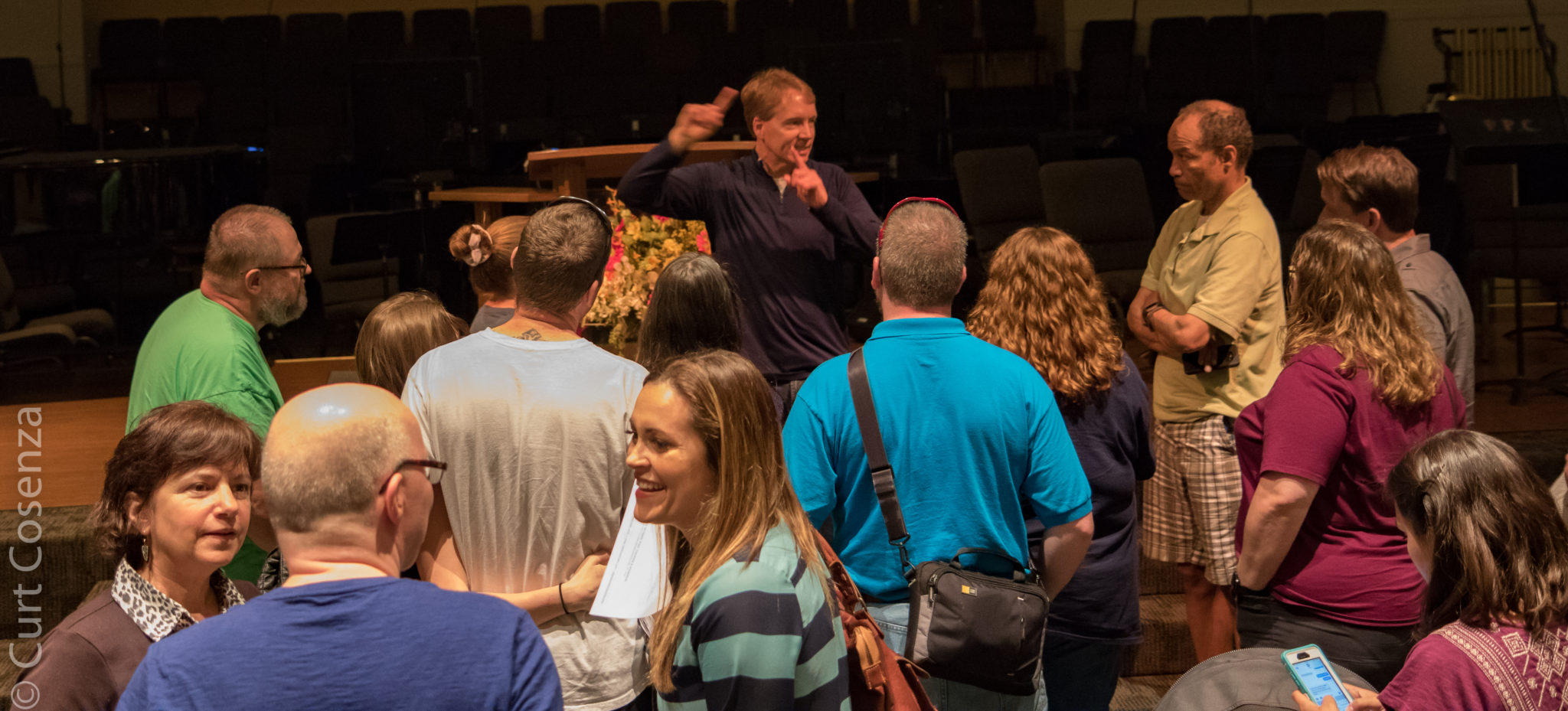 You came here looking for a Camp where you could send your child. That lasts for a weekend. THIS BootCamp will help you achieve what you really desire:
A happy, confident, motivated kid you enjoy and connect with again.

You have a child who refuses to follow directions, gets upset when things don't go his way, argues like an attorney, hits or berates siblings, refuses to do what you ask, fights you over homework, is a picky eater, has nasty meltdowns, reacts in a physically aggressive way. You have an older child who isn't motivated, won't apply himself, is consumed with screens (phone, fortnite,video games), and talks back to you. Relationships between siblings and spouses are strained.
Consequences don't work. Therapy hasn't worked. You've spent a lot of money on neurofeedback or brain programs that haven't worked.
But Kirk gets your kids like no one else. You've heard him describe your child and family. He has insight that no one else has. And during the six hours together, he will work with you personally to develop an action plan with creative and practical ways to make real progress. So you can enjoy your child again.
PODCAST: Appropriate Consequences? Stealing, Lying & More: This is one of Kirk's favorite podcasts ever. What are appropriate consequences for your child? How can you teach your child to change himself instead of shaming him? How can we get kids to stop lying and stealing? THIS approach with actually change your child's behavior.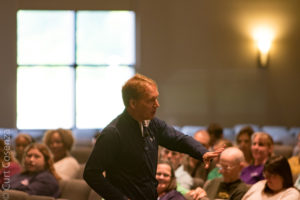 You'll get to spend 6 hours with Kirk. He will explain your kids to you. Why they do what they do. Even the small weird things. And how to reach inside their hearts to motivate them and restore your relationship so you can finally enjoy your kids again. Plus you'll get to hear answers to questions from other parents and learn from them. You will feel supported and know you're not alone.
You will get the breakthrough you need with your strong-willed child.
BootCamps in Paris, Chicago, D.C. and Dallas SOLD OUT within two weeks. Because of extensive speaking engagements, we only have two Parent BootCamps remaining in 2019. You get all of Kirk's insights and wisdom, customized for you and your family.
SATURDAY, SEPTEMBER 14     D.C./NORTHERN VIRGINIA    9:00am – 3:00pm
Private location will be emailed to attendees.
SATURDAY, OCTOBER 19     DALLAS, TX    9:00am – 3:00pm
Private location will be emailed to attendees.
*IF YOU CANNOT ATTEND BOOTCAMP, YOU CAN STILL GET KIRK'S INSIGHT. SEE BELOW FOR NON-CAMP OPTIONS.
Do you want a happy child?  Do you want a motivated, curious child?
Do you want to enjoy your child again?
Then overcome any obstacles and excuses. Be in that room. I believe it will change the course of your family life. It will change your marriage. I believe it will be the day you begin to enjoy your child again and get him or her on the path to a happy, confident future.
"For the first time, we felt like someone unlocked the key to our son. Kirk's recommendations were spot on and have made a HUGE difference in our daily lives. Best money we have spent hands down."
~ Braden and Samantha Davis, Chicago, IL
"We have spent countless hours worrying, seeing various therapists and exploring expensive testing, but Kirk was able to cut through the clutter, give us clarity, and help us finally change our daily family life. This is a game-changer."
~ Kelly and Rob K., Alexandria, VA
GET 35 HOURS OF STRATEGIES BEFORE YOU EVEN ARRIVE. If you register early, Kirk is going to give you all 12 AUDIO PROGRAMS and the NEW NO B.S. INSTRUCTION MANUAL for Strong-Willed Kids FREE, so you can listen and work the strategies BEFORE you even arrive.
THEN YOU WILL HAVE 6 FULL HOURS to ask questions, brainstorm, work through the toughest situations, and get insight Kirk can't provide in public forums. The entire experience is designed to get a breakthrough and set your family on a new course.
FAMILIES WHO REGISTER BEFORE MAY 31 WILL RECEIVE 4 BONUS ITEMS:

BONUS #1:  GET ALL 12 CD PROGRAMS FREE via Instant Download (Regularly $475).
That's 12 Audio programs, which are normally $475. You get them FREE. Listen to all of the CD programs before the BootCamp and you'll be ready to apply it all specifically for your child. You can even share the downloads with your parents, siblings, and teachers.
Click here to see ALL 12 Programs you receive FREE.
BONUS #2:  GET THE NEW NO B.S. Instruction Manual FREE (Regularly $295).
This is 20 years of Kirk's accumulated wisdom, including five hours of content, real life case studies, written instruction manual and workbook, plus cheat sheet for quick review. This will serve as the foundation for our time together. If you cannot attend BootCamp, order this program with the order button below.
Click here to see the No B.S. Instruction Manual you receive FREE with BootCamp.

BONUS #3: GET EARLY BIRD TUTION (Save $100).
Early tuition is reduced to $875 PER FAMILY/2 PEOPLE (it will go up to $995). Previous attendees said it's a fraction of what they have paid for therapy, Brain Balance, etc., but so much more effective.
BONUS #4: GET AN EXTRA 20% OFF if you pay by check (Save $180).
Pay by check, save us card processing fees, and you can take an extra $180 off for a total of $695. Email Casey@CelebrateCalm.com and he'll give you the details or use the button directly below to register. If you need help financially or need to make payments, just email Casey.

*Registration price is per FAMILY, which includes participation by your spouse, partner, grandparent, teacher, or other caregiver.
REGISTER FOR WASHINGTON, DC BOOTCAMP ON SATURDAY, SEPTEMBER 14
REGISTER FOR DALLAS, TX BOOTCAMP ON SATURDAY, OCTOBER 19
CAN'T ATTEND BOOTCAMP? GET THE NO B.S. Instruction Manual.
Have questions or need help financially? Contact us. We will be thrilled to help you.
888-506-1871
Casey@CelebrateCalm.com
Kirk will address the following issues and answer your questions:
* What are the 7 words that will immediately begin to rebuild trust?
* The one secret to motivate a child who has shut down or resisted everything you have tried.
* How do you keep kids from being resentful and fighting when one child pushes buttons or consumes the family's energy?
* How do you respond when kids outright refuse to do what you ask, without escalating?
* How, of how, can you stop projecting your fears of the future onto your child, which precipitates so many issues?
* Exactly how to get your kids to care about the right things, customized for your specific child and his specific interests (weird as they may be!).
* How do you balance the requirements of school without crushing your child's spirit?
* Learn a killer question to ask when kids struggle with focus or impulse control.
* Time management doesn't work for your kids. Come learn a crucial difference that will help your child to be more productive and successful throughout his life.
* How do you give your kids space to be responsible when they've never shown the ability to actually be responsible?
* Why saving face is so important for your kids. Did you know most of your kids suffer from a great deal of hidden shame? Deal with that and you change things quickly.
* How much space do you give your child to fail before jumping in?
* How do you break the over reliance on screens without causing WWIII?
* How can you and your spouse (or grandparents) get on the same page?