"You want more power and freedom in your life? That's up to you! If you can control yourself, then your parents and teachers won't have to."
~ Calm Casey Martin
Students listen when a young man challenges them to control their own emotions and impulses, and take responsibility for their lives. Casey has given over 100,000 students in hundreds of school assemblies from Portland to Prague specific action steps to deal proactively with stress, peer pressure, anxiety, impulse control, siblings, bullying and more.

What makes "Calm Casey" Student Assemblies different? 
1) Though an old soul, Casey is 24 and relates effortlessly with this generation's struggles and culture. He's not just one more adult lecturing kids. So they listen. He is vulnerable about his own struggles as a kid. He gets kids up on stage and involved in his presentation, mixing humor with hard-hitting advice through stories that kids can relate to.
2) You want more than an inspiring assembly–you want lasting change. We provide follow-up materials so that every parent and teacher can reinforce the powerful lessons Casey teaches. You'll receive a grade-appropriate Discussion Guide, a list of questions that will spark lively discussions, and a one-page Cheat Sheet highlighting the main applications.
3) Because we are interested in supporting families, parents will be given Casey's personal email address so that he and Celebrate Founder Kirk Martin can help answer their toughest questions.

OUTCOMES


Each child will walk away with practical tools to:
Become resilient and persistent without making excuses.
Handle peer pressure with other students and siblings.
Control their emotions and impulses in positive ways.
Improve communication with parents, teachers, and friends.
Improve focus and attention at home and school.
Work with a teacher who they may not have respected before.
Cope with anxiety over tests, social obligations, and disappointing situations.
Which of these 5 critical lessons do you want your students to learn?
(1) 10 Ways to Control Your Impulses & Emotions.
Want your kids to learn how to control their emotions and impulses? To not meltdown when things don't go their way or they face disappointment? Casey will show your kids 10 practical ways to handle frustration, disappointment, anger, and impulse control without lashing out, being disrespectful or whining. Very few adults can control themselves…students will learn this critical life skill.
2) 5 Ways to Build Perseverance & Resilience (Stop Entitlement)
Want your kids to learn how to persevere when they encounter tasks that are challenging? Want your kids to try new things, fail, and learn from it so they can grow and become more resilient? Want to stop the entitlement mentality in this generation? Casey will show your students how to earn respect by being responsible, delaying gratification, persevering through pressure, and bouncing back after setbacks. No excuses!
3) 5 Ways to Calm the Pressure & Anxiety Kids Experience (Middle & High School Focus)
Kids today are under enormous academic, social media, and societal pressure that you didn't have to deal with as kids. From bullying to the fear of missing out, to honors classes and helicopter parents, the pressure can be overwhelming. The rate of suicide, anxiety and dependence on prescription drugs has skyrocketed. Casey will show kids 5 practical ways to deal with this pressure in positive and practical ways.
4) From Conflict to Cooperation: 10 Secrets to Communicate with Peers & Parents
Life is filled with conflict, peer pressure, bullying…and annoying people! Of course kids need to be kind, but they need to know exactly how to handle conflict and tough situations at school and home. Casey will teach kids how to disagree with parents and teachers…respectfully; How to be confident and assertive without being bossy with peers; How to stop reacting to siblings who push their buttons.
5) 5 Ways to Encourage Mindfulness & Inclusion in An Age of Social Media (Control Screens)
Can you imagine growing up in an era where your every thought is captured by social media? Where your day depends on how many likes you get on Facebook or Instagram? No wonder our kids are overwhelmed. But kids can learn to slow down their inner world, be mindful of their words and actions, and look outward to help others. Casey will show students how to control their screens, so their screens don't control them.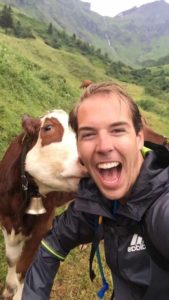 Tell Casey which presentation you would like, along with the name of your school and city. He will send a one-page proposal to you ASAP.
"Your talk has had a big impact on my life. Just a day ago, I was crying because I did not know how to communicate with my dad about his rash words and lack of trust that have hurt me. Now, I have more confidence in the future of the relationship with my father. Additionally, I have seven siblings and they do not always respect me, which frustrates me; however, I think your advice will help! You definitely made an impact. Thank you."
~ Student Body President, Carmel IN
"You and Casey have impacted every part of our school community. I'm the school counselor, and it's clear that Casey's message stuck with our students. I regularly ask students who controls their behavior, and since Casey spoke to them, they all respond with an enthusiastic, 'I do!' That's a natural lead in for me to explore with them ways that they can take more responsibility for their actions.
"A number of parents have told me specific changes they've made to their routines and responses (like doing push-ups with their kids, sitting on the floor, or taking better care of themselves) that had immediate positive effects for their families.
"In less than two weeks, I've heard at least a dozen ways you and Casey impacted our community. Imagine what the future holds for us! Thank you!" *
~ Krissie Betbeze, M.Ed., LCSW, Counselor, Overbrook Academy
"Casey, in the three months since you spoke to our students, I have seen a significant change in their responses. Kids who used to make excuses are taking responsibility. Instead of blaming their classmates, they are being honest about their own choices. As a principal, this is music to my ears! Thank you for such practical advice that kids really take to heart."
   ~ Colleen Abinzer, Principal
"Our PTA was absolutely thrilled with your school assemblies with all the different age groups. Your advice was very practical and I love that each student left with three things to go home and try that night (including my own son and it was awesome!). We're already choosing which of the other assemblies we want for next year!"
~ Allison Donato, PTA President, Cornwall ES